One of my favorite things to do with my kids every spring is making homemade strawberry jam. We use an old fashion hand crank & funnel and have the best time sampling the strawberries as they are mashed up. We use strawberries grown right in our backyard & strawberries we pick at a bunch of different orchards & farms in our area. It's always a good time and fun finding the biggest, juiciest berries in the fields.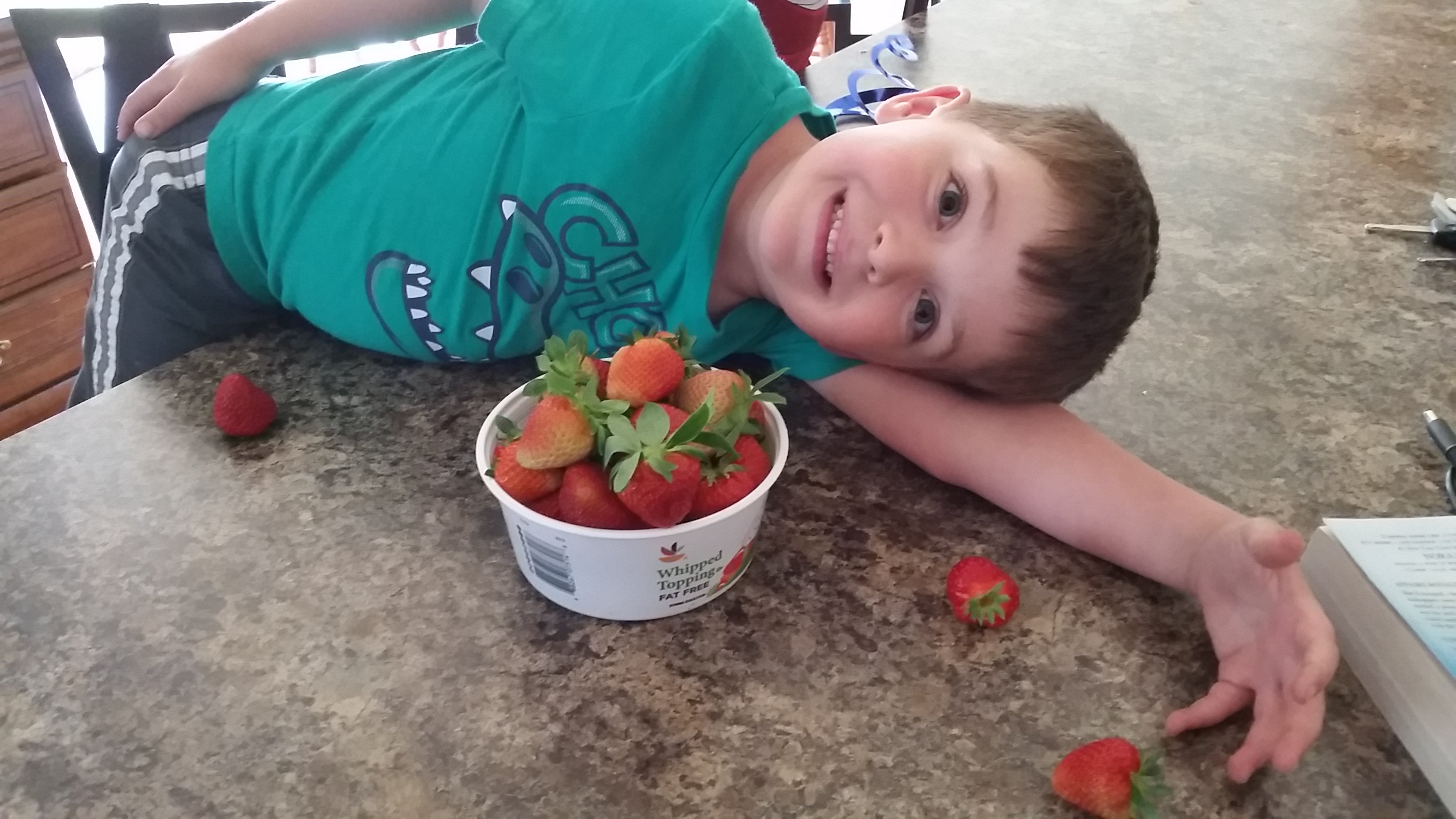 Here are some of our favorite tips & tricks to picking great berries & having fun:
Many farms & orchards give you a bucket to pick berries into - we usually bring cheap beach buckets with handles for each kid & combine into the big container at the end so kids don't have to pick right on top of each other & can spread out a bit

Wear old clothes & shoes, the berries are all still attached to the plants in a dirt field so it could be a tad muddy, or they could fall walking over the rows of plants
Pull the berries from stem, pulling on just the berry could rip the entire plant out of the ground or rip the berry
Once home, do not rinse your berries until you're ready to use them - then use cool water to get the dirt & any leaves off
Store berries in a shallow container in the fridge, 9x13 pans work great if you have a big haul
Strawberries will not ripen more once picked so stay away from berries that aren't fully ripe
Don't forget sunscreen & water for everyone in your group
Go early - the later in the day you are the more likely it is that other pickers have already picked the biggest & best strawberries available for the day
All of the locations listed here have a farm stand that offers baked goods, fresh produce & more. Stop on by for a cookie, ice cream or sweet treat as a reward for all of your hard work :)
Have fun!
As the Pick Your Own season continues, please call ahead to ensure the season is still open at each location. I do my best to update this list as each season closes, but sometimes fields will close for a day or two due to rain, or lack of ready berries so call ahead to ensure the berries are ready for you.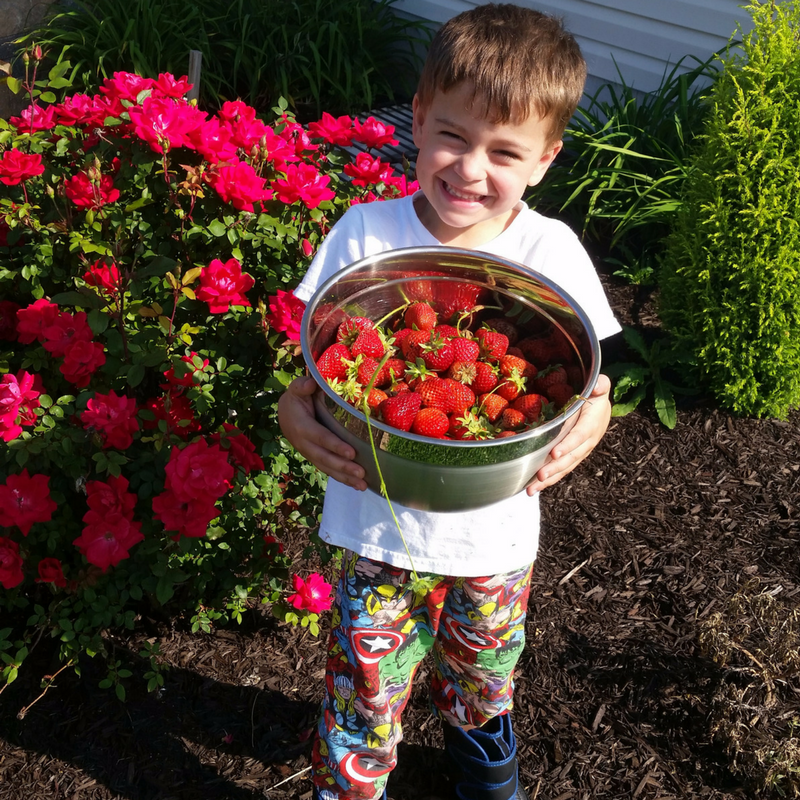 Paulus Farm Market - 1216 S. York St, Mechanicsburg
PYO Strawberry patch opens May 29 - $10 for a 4 quart container (provided by the farm) and includes admission to enjoy the farm park.
Monday-Friday: 8:30a-12:30p // Saturday 8:30a-5p // closed for picking on Sunday
(717) 697-4330

Oak Grove Farms, Inc - 846 Fisher Road, Mechanicsburg
PYO Strawberries opens May 30 - $10 for a 4 quart container (provided by the farm)
PYO sugar snap, pea pods & raspberries offered as well
Monday-Friday: 7a-6p // Saturday 7a-2p // closed for picking on Sunday
(717) 766-2216
Strites' Ochard Farm Market and Bakery - 1000 Strites Rd, Harrisburg
PYO Strawberries open Memorial Day weekend - $2.19/lb
Saturday 8a-3p // Sunday 11a-3p
(717) 564-3130
Paulus Orchard - 522 East Mt. Airy Rd, Dillsburg
PYO Strawberries open Memorial Day weekend - $1.75/lb (containers for picking provided)
PYO blueberries & blackberries (early July - Aug), PYO 
Monday - Saturday: 8:30a-12:30p & 3:30p-6:30p // closed for picking on Sunday
(717) 432-2544

Click here to find PYO Strawberry locations in Lebanon County, thanks to Lebanon Macaroni Kid.
Here are other articles you may be interested in:
Farmers Markets, Farm Stands & Orchards
Olewine Nature Center & Wildwood Park
Family Friendly Hikes with Hike It Baby
Harrisburg & West Shore Macaroni Kid is the go-to resource for families who want to find the very best free & cheap activities, ticket & prize giveaways, info on local business & the scoop on local happenings. CLICK HERE to sign up for the free weekly email that will give you the scoop on everything from festivals to fairs, to story times & more!