Located conveniently near I-81 in Harrisburg, Wildwood Park offers a beautiful lake, Olewine Nature Center, miles of trails, and the chance to see a variety of native wildlife.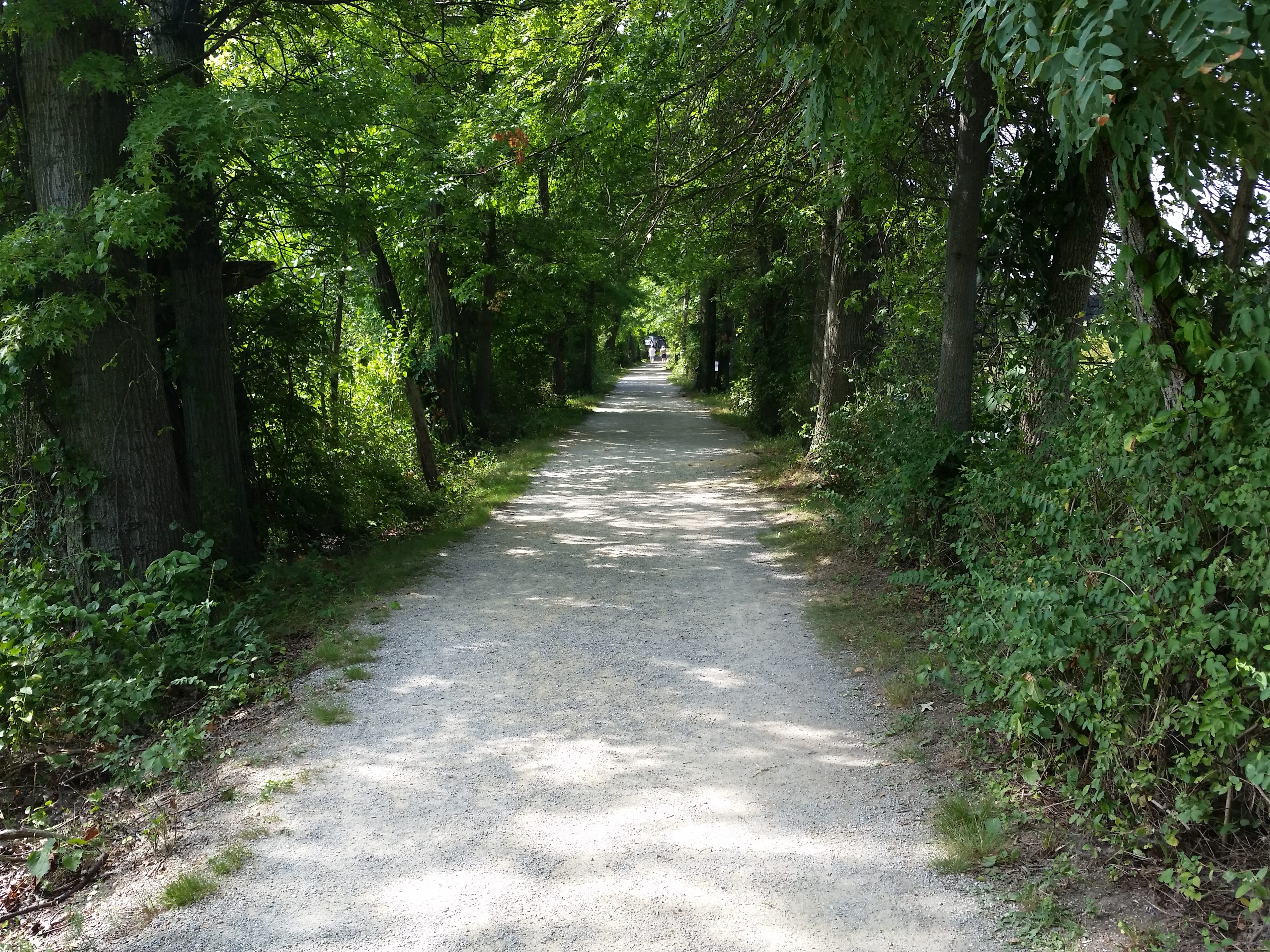 Trails - Wildwood Park offers miles of trails with varying degrees of difficulty.
Towpath Trail is the easiest, flattest & most stroller friendly trail. At only a mile long, it is perfect for walking back and forth along the lake looking for animals. There are also some benches along the way to stop and take a rest at.
Wildwood Way Trail meets Towpath Trail and forms a loop around the lake, including passing the Nature Center. While Wildwood Way Trail is stroller friendly, it features many hills, some of which can be longer making using a stroller difficult.
Delta & North Boardwalks - both offer a closer view of the lake, are 1/2 a mile and are both stroller and wheelchair friendly.
East Shore Trail, Tall Timbers Trail & Foxrun Trail - all are not stroller friendly, you must stay on the path and can be difficult at times.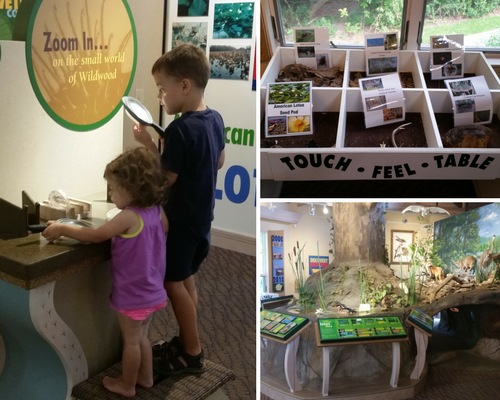 Olewine Nature Center - The Nature Center is a great place for kids to learn about native animals (snakes, turtles, birds, chipmunks, etc) & ecology and to check out tons of birds, squirrels & chipmunks at the bird feeders in the back. The Nature Center is open Tues-Sun, 10a-4p and is FREE.

Turtle Research & AdoptionBeginning in 2011, researchers began collecting & tagging turtles at Wildwood Lake to chart growth & development data. For only $20 you can 'adopt' a turtle to be tagged/tracked. You will receive the tag number and can check the data on Wildwood Park's website to see if your turtle has been recaptured and to see how much your turtle has grown. This would be an awesome birthday present for a turtle loving kiddo!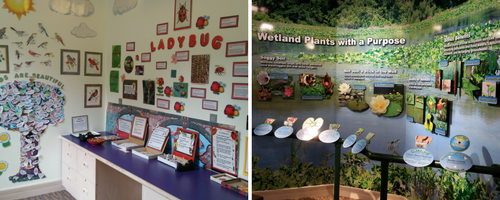 Events - Throughout the year many fun events are held at Wildwood Park - some for adults, some for kids & some for the whole family!
We like to head to Wildwood earlier in the morning, walk around the lake to look for animals, then head to the Nature Center after it opens at 10am. After the Nature Center we often enjoy a packed lunch and will sometimes check out a few of the trails near the Nature Center. There are a bunch of parking lots, but we usually park at the Nature Center so we can park in the shade and can hop back in the van easily. While the trails are mostly shaded, there are a few spots that the sun hits directly.