When your baby transitions into a toddler, it can be both a fun and challenging time to go hiking. Your toddler will likely insist on using that newly developed skill of walking, and she or he will surely be excited to explore every single stick, rock and leaf along the way. Therefore, short, flat trails, and a good deal of patience are required to hike with a toddler. Here are 7 of my favorite local trails to explore with a toddler walking on her or his own two feet.
Bullfrog Valley Park to Shank Park – Hummelstown/Hershey
The entire Jonathan Eshenour Memorial Trail is an excellent choice for little walkers, but I especially recommend the 1 mile stretch from Bullfrog Valley park to Shank Park. It is paved, yet it feels like you're getting away from it all, due to a canopy of poplars. // Parking coordinates: 40.257620, -76.684109

Gifford Pinchot State Park – Lewisberry
There are a lot of trail options in Gifford Pinchot State Park, but my favorite for walking toddlers is in the Conewago Day Use Area. As you pull into the parking lot, head to the right and park at the very end of the lot. From there, you can enjoy a 1 mile loop by following the Lakeside Trail to the Alpine Trail. This is a relatively flat trail that follows the lake shore part of the way. There is a small playground nearby for after your hike. // Parking coordinates: 40.073258, -76.888120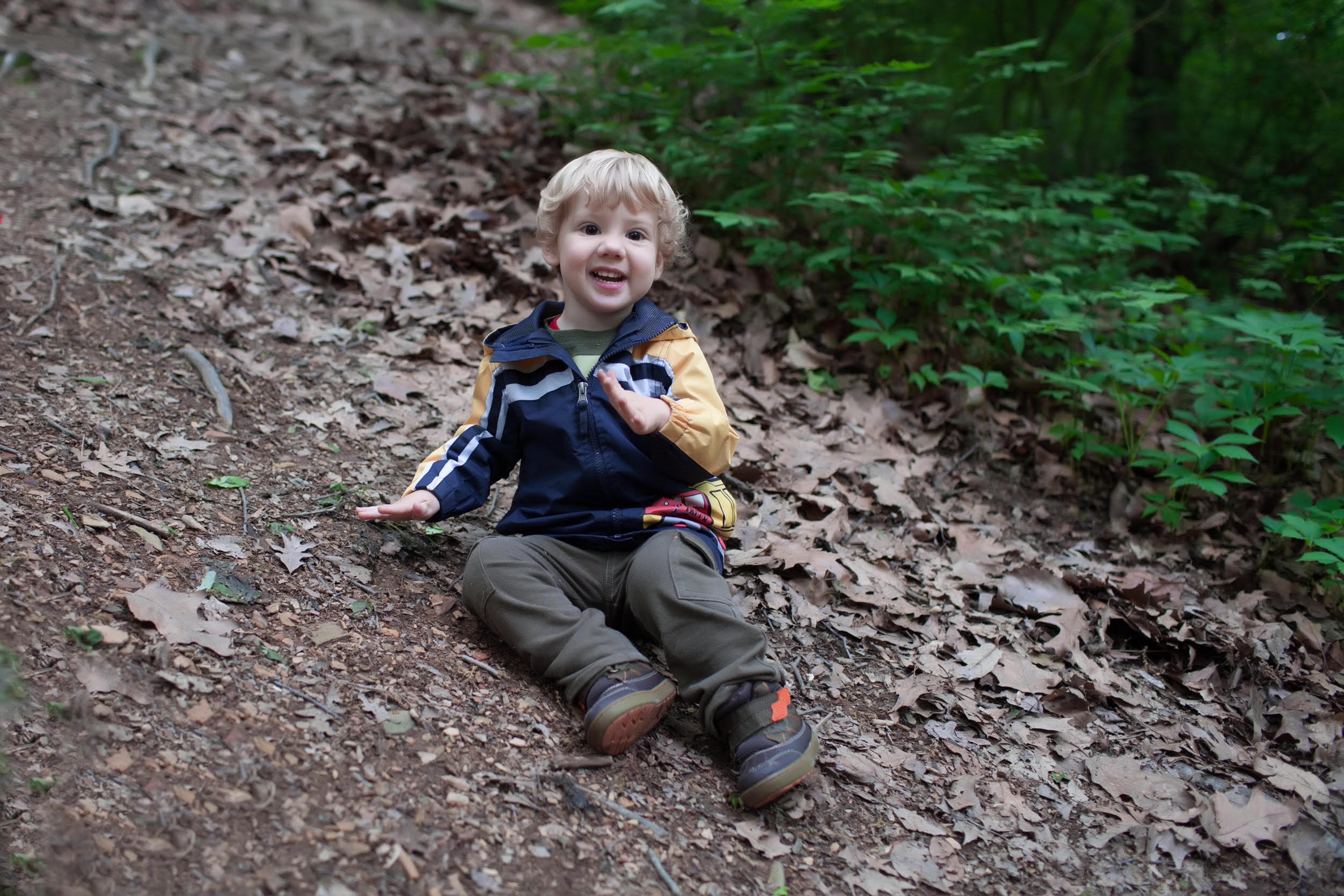 Lower Allen Community Park - Mechanicsburg
The George and Rita Garstad Nature Trail is perfect for little legs. This is a flat 1 mile loop trail that has a shorter option if your little one just isn't feeling it that day. Part of the trail runs next to Yellow Breeches Creek, so it is quite scenic. It also passes by a marsh and meadows. There is a boat launch near the trailhead, which is perfect for creek play at the end. There are also several playground options available for after your hike. // Parking coordinates: 40.172230, -76.914353

Siebert Park – Camp Hill
Siebert Park has a lovely wooded trail that is approximately ½ mile out and ½ mile back. After a ½ mile, relatively flat walk, you will come to the Conodoguinet Creek, where you can do some creek stomping before returning. To find the trail head, park in the swimming pool lot. Look for a field across the park road from the lot. The trail starts at the end of that field. There is a playground available on the opposite side of the park. // Parking coordinates: 40.249525, -76.927532

Trail and Trees Environmental Center – Mechanicsburg
Trail and Trees Environmental Center is a special place for young children to explore on their own two feet. There are 3 miles of trails total, but there are many loops, so you can shorten it to what works for you. There is a slight grade in some areas (only about 100 feet change in elevation), so you may need to carry your toddler for a short distance here or there, or you can let her or him navigate it if she or he is ready for the challenge! On site, you'll find a vernal pool, natural spring, gardens, a bird blind, a wind turbine and more. // Parking coordinates: 40.183596, -76.996599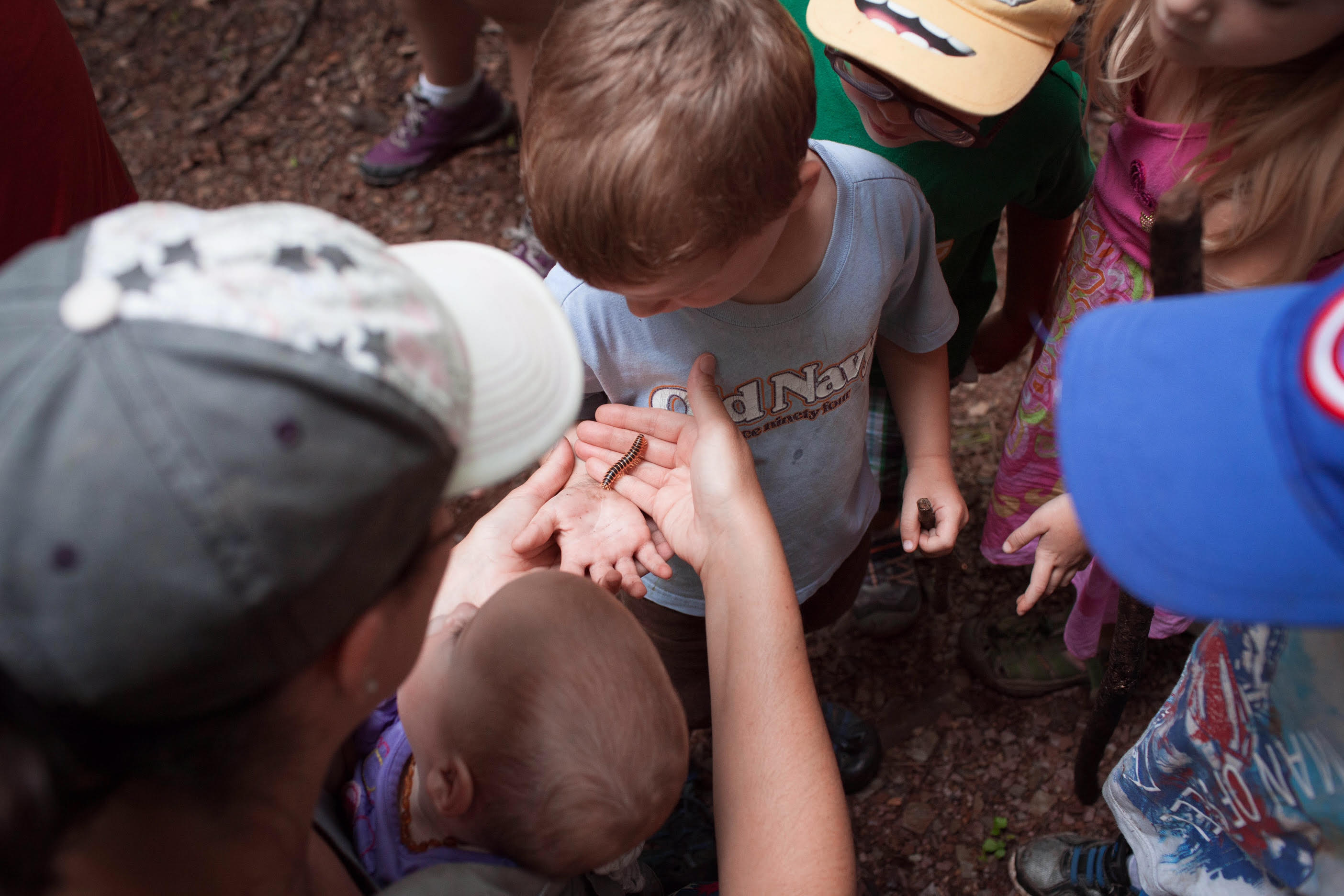 Wildwood Park - Harrisburg
Despite its location on the outskirts of Harrisburg City, Wildwood Park is a haven for countless species of flora and fauna. Nearly all its 6 miles of trails are paved or a board walk, so tiny walkers can easily navigate it. One of my favorites is the North Boardwalk Trail, which is 1 mile total, out and back. It winds through a marsh and the blind at the end of the trail is fun for children to watch wildlife from. // Parking coordinates: 40.306967, -76.882440

Big Boyd Tree Preserve - Harrisburg Boyd Big Tree Preserve has 12 miles of trails, but the 1.2 mile Pond Loop Trail (pink blazes) is just perfect for toddlers. The pond is home to many amphibians and is also a popular watering hole, so you might be able to spot some wildlife while there. // Parking coordinates: 40.358875, -76.867983
If you love getting out on hikes with your little ones, or you are hesitant to do so and would like support, I recommend joining
Hike It Baby Harrisburg.
Hike it Baby
is a friendly and all-inclusive community, where all abilities and ages are welcome in a judgement-free zone to enjoy each other's company, be healthy, and expose our children to the wonders of nature. Find more information about
Hike it Baby Harrisburg
on
their Facebook page
.
All images courtesy of Kendra Reeder