"Look at me!
Look at me!
Look at me NOW!
It is fun to have fun
But you have to know how."
--From The Cat in the Hat
I just love Dr. Seuss books! They have always been my favorite, with all the silly words and rhyming.
With Dr. Seuss's birthday coming up March 2, I wanted to make a fun Dr. Seuss-themed craft for the kids. This Cat in the Hat mask was easy to make and I had all the supplies I needed already at home!
It's a great craft to do on a rainy day, or, as the Cat in the Hat would say:
"I know it is wet and the sun is not sunny, but we can have lots of good fun that is funny."
What you need:
White paper plate (unless you happen to have a black one around!)
Black construction paper
White construction paper, cardstock, or posterboard
Markers, crayon, or paint
Instructions:
Cut the middle out of the paper plate.
Color it black.
Use white construction paper, cardstock, or posterboard to cut out a hat in the shape of the one the Cat in the Hat wears. Color it in alternating stripes of red.
Cut out six thin strips of the black construction paper for the whiskers.
Glue the hat and whiskers onto the paper plate, as shown in the photo.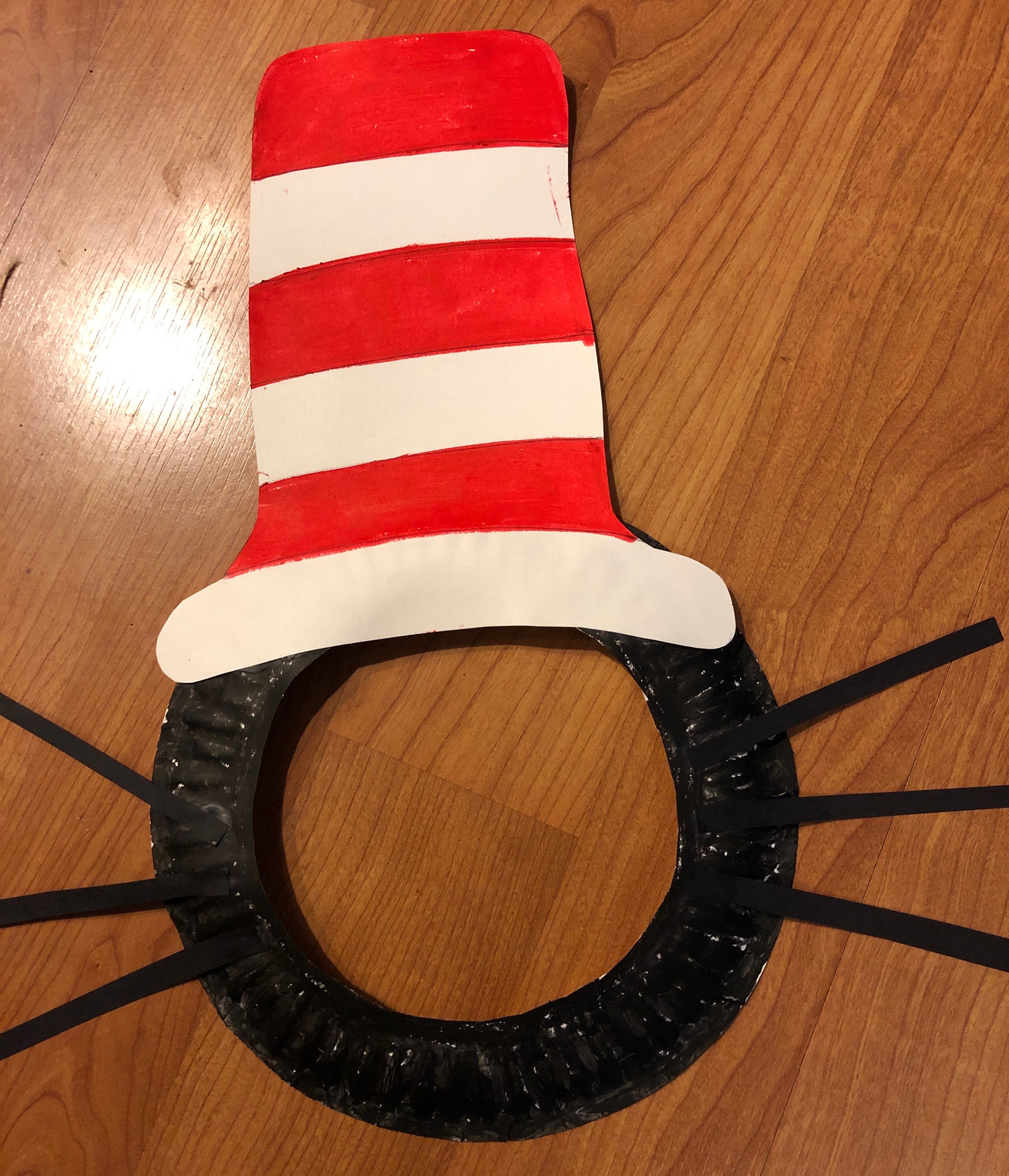 Have fun celebrating Dr. Seuss and just remember:
You have brains in your head.
You have feet in your shoes.
You can steer yourself any direction you choose.
You're on your own.
And you know what you know.
And YOU are the one who'll decide where to go.
--From Oh, the Places You'll Go!
Valarie Fisher is the publisher of Macaroni Kid Roseville-Rocklin-Lincoln, Calif.